Some of the stories that await you in the Treasury of Međimurje
The attractive, multimedia and interactive exhibition of the museum is divided into two main parts. On the ground floor is an exhibition called "Century of the Fortress" which interprets the turbulent history of the fortification of Čakovec castle, and on the first floor is an exhibition that interprets the intangible heritage of Međimurje called "Miniatures".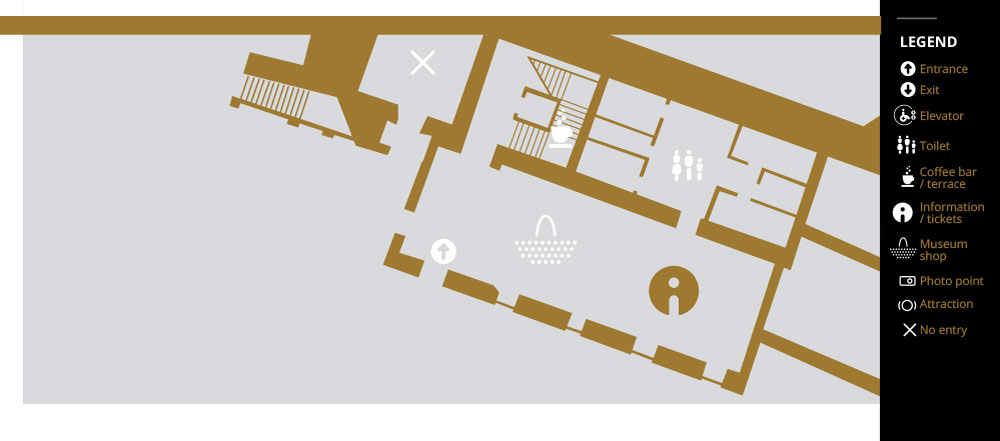 The "Miniatures" exhibition is dedicated to the intangible heritage and oral traditions of Međimurje. It consists of two parts. The first part presents intangible heritage found in Međimurje such as traditional crafts, protected language groups, habits and customs as well as folklore. The second part is dedicated to oral traditions of Međimurje which includes Slavic mythical views, mythology and beliefs as well as stories about supernatural creatures, which have been passed on orally and have been preserved to this day.
Learn more about:
1. Classroom
2. Speech and toponymy
3. Music /popevka song
4. Goldsmithing and lace making
5. Gingerbread making, pottery, toys, wicker baskets
6. Decorations, chandeliers, cribs, Easter eggs
7. Pikač and lafre (carnival characters)
8. Vinko Žganec and UNESCO gallery
9. Pozoj dragon
10. Myths and legends
"Međimurska popevka" was included in the UNESCO Representative List of the Intangible Cultural Heritage of Humanity in 2018.
Ground floor – Centuries of Fortification
The permanent exhibition "Centuries of Fortification", located on the ground floor, focuses on the Old Town of Čakovec, its development and original purpose as well as related topics. The defence system of the fortress in the Middle Ages and early modern period is presented. A special focus is given to the reasons for the imprisonment of people in the period from the 16th century to this day. The examples include important military prisoners, women accused of witchcraft or associates of the National Liberation Movement in the 20th century. Even though the exhibition presents the period from the 13th to the 20th centuries, most topics are connected to the Zrinski period (1546 - 1691). Namely, the most visible marks were left on the Old Town complex in Čakovec during this period, which is why it is the most interesting one for the public.
Learn more about:
1. Development of the fortress in Čakovec
2. Development of arms and equipment
3. Dungeons
4. The life in the Old Town of Čakovec
5. Military campaigns / blockhouse
6. Children's space / playroom
It was splendid and spacious, superbly fortified against the Turkish force, surrounded on almost all sides by a swamp which prevented undermining.